House Extention
Oatley
A refurbishment and extention for an existing house in Oately. The owner wanted to update his bland two-storey house into something that fits the location. The site steeply slopes towards the Georges River, providing the property with a stunning 180 degree view of meandering river.
The main goal of the design is to take advantage of the view by opening up the building facades, but as the same time also providing a low energy solution to keeping the house well ventilated and cool during summer and warm in winter.
Using various materials such as timber, low emissivity glass, and insulation batts and blankets, the design was able to achieve a high thermal rating in BASIX despite the largest openings facing south and west.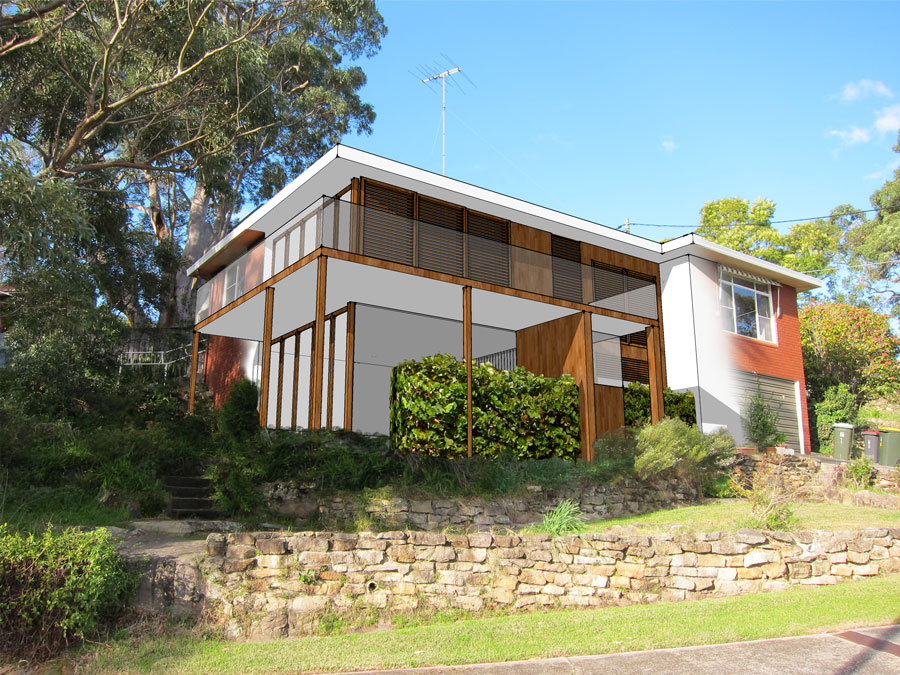 Hover for Before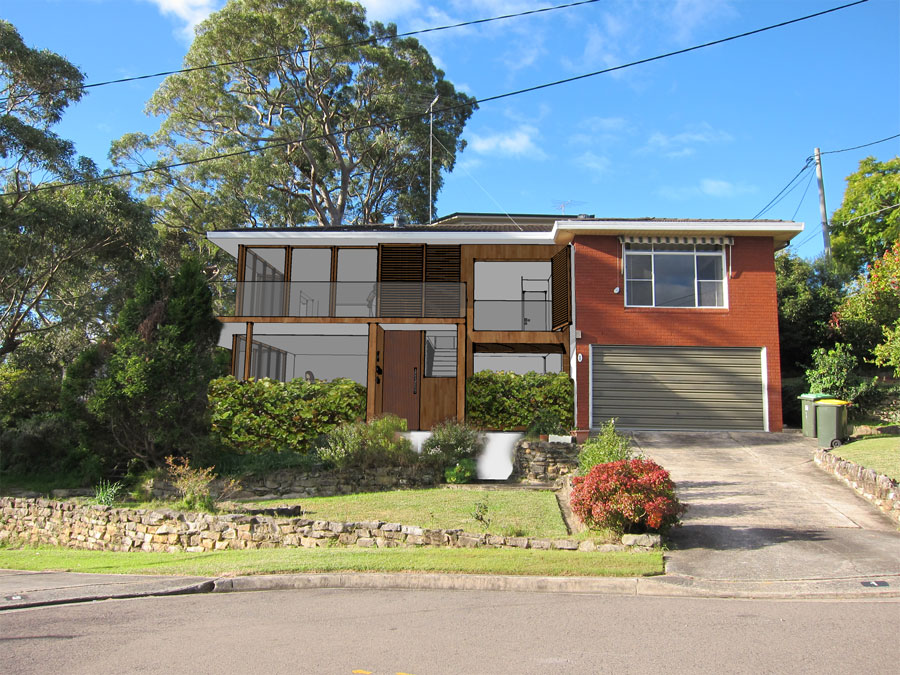 Hover for Before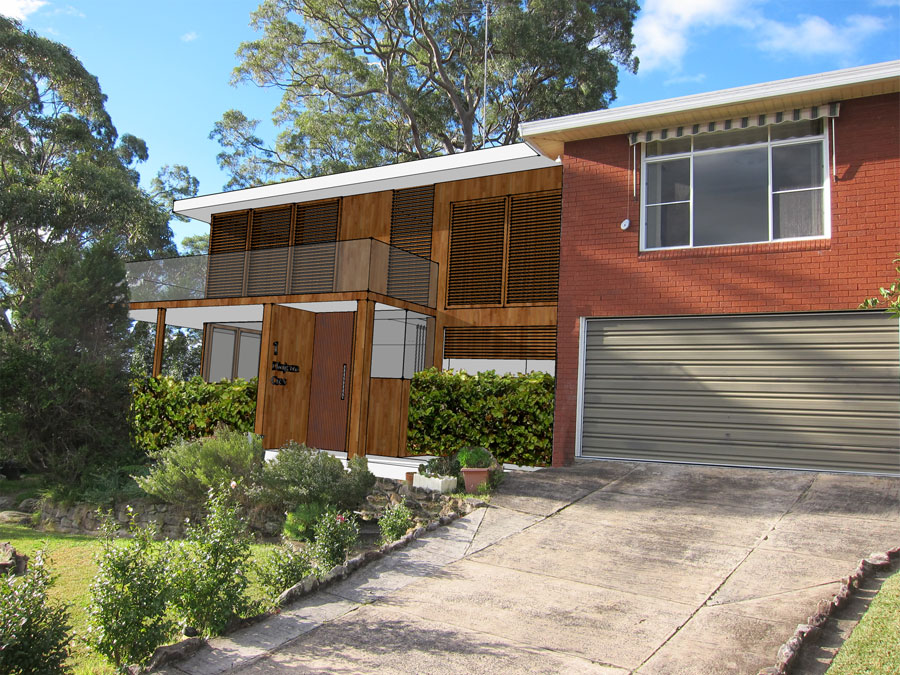 Hover for Before