Mixed Use
Turramurra
This design attempts to renew the old town center of Turramurra with high rise mixed use residential with a community center and municipal library.
With the state government's attempts at densifying suburbs in the north of Sydney, Turramurra would be a great location for medium to high density living.
The town center already has a well established retail center, and with a well serviced but under-utilised public transport hub, we attempted to provide a masterplan that is both environmentally and socially conscious.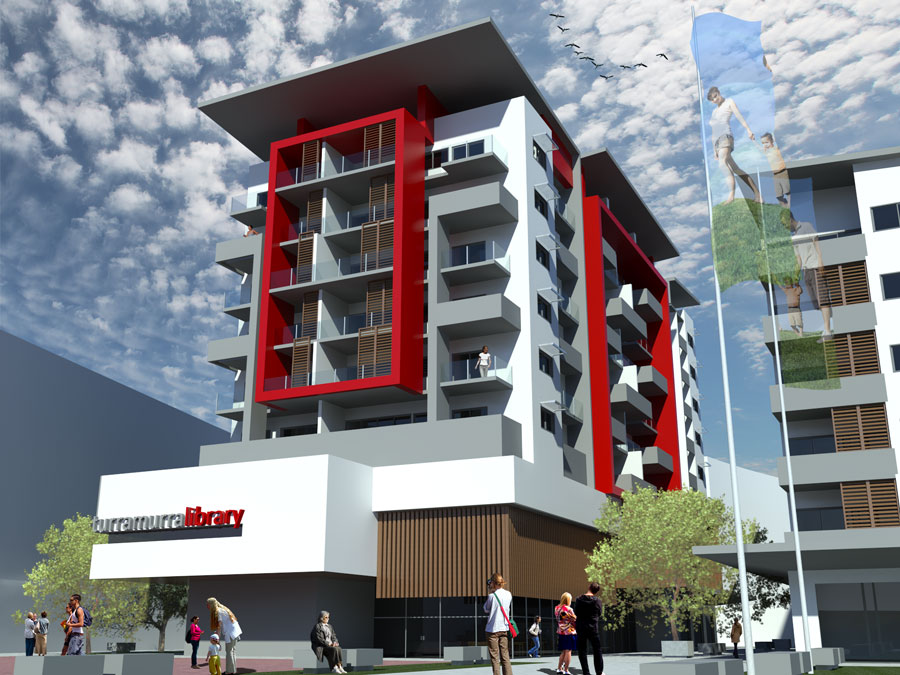 Hover for Night View